You are cordially invited…
Swiss National Day
An Evening of Swiss Innovation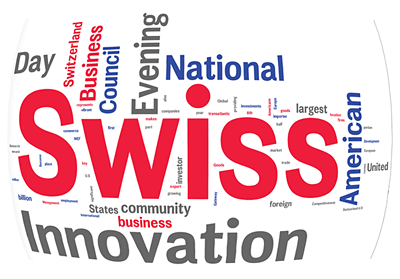 Highlights of the evening include the launch of the Watt D'Or exhibit, showcasing the best recent Swiss Innovations in the field of energy, as well as innovations from SABC members
Thursday, July 30
6 – 8:30 pm
Mid America Club
200 E. Randolph St. 80th Floor
Please note all guests will need a valid government-issued photo ID to enter the AON Center building at 200 E Randolph St.
Parking Directions to Aon Garage with Map (pdf)
Dress code: Business Casual
Come join the Swiss American business and civic community in Chicago to celebrate the Swiss National Day at a reception and enjoy cocktails and hor d'oeuvres with a spectacular view. The evening will highlight the tremendous innovations Swiss entrepreneurs and companies have contributed to their fields. A testament to the strength of Swiss innovation in the world economy.
There will be a donation raffle to win two roundtrip business class tickets to Zurich sponsored by Swiss International Airlines. The proceeds will be donated to the SABC.
There will also be some traditional Swiss entertainment from Mr. Tony Zgraggen and his Alphorn team from Wisconsin.
To RSVP please contact events@sabcnow.com. Due to building security, RSVP in advance is mandatory by July 23th. Any inquiries can be directed to 312.508.3340 and sutha.heck@sabcnow.com
SABC Members and Sponsoring Partners plus guest: Free of Charge

Non-members: $20